Bronx Psychiatric Center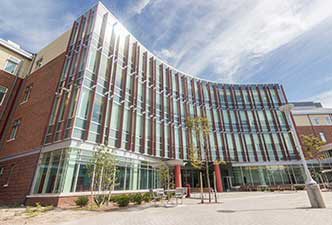 Photo Credit: Island Swann Studios
Address:
1500 Waters Place
Bronx, NY 10461
Driving Directions
Phone: (718) 931-0600
Fax: (718) 862-4879
E-Mail: Bronx Psychiatric Center
About Bronx Psychiatric Center
Bronx Psychiatric Center provides:
inpatient
outpatient
related psychiatric services
Inpatient hospitalization takes place at the main campus. Our outpatient site is in the borough of the Bronx.
Areas Served
Bronx County and the Greater NYC Region
Vision
Bronx Psychiatric Center's vision, in the spirit of hope and recovery, is to create a safe and respectful treatment environment that emphasizes collaboration and support among staff, recipients and their families
Mission
In partnership with recipients, their families and the community, Bronx Psychiatric Center will provide an integrated system of treatment to facilitate hope and recovery of individuals with serious mental illness. We will offer a choice evidence-based programs which respect the dignity, cultural differences and self-worth of those we serve. We will offer them in the safest environment possible.
Values
Safety first
Services
Science
Guiding Principles
Safety first: Patients, staff, and our community.
We provide treatment, rehabilitation, and support to assist patients in their recovery process.
We tailor our services to the individual's:
illness
culture
religious beliefs
family functional level
social supports
We work to promote empowerment, advocacy, and choice by consumers of service. We are partners with consumers in fighting the stigma and misconceptions about mental illness.
We work with families as respected allies.
We operate under contemporary principles of health care:
value for the dollar is measured by clinical outcome
satisfaction of the customer
accessibility of services
efficiency of service delivery
We specialize in treatment of people with severe and complex mental illness, requiring continuity of care, not episodic care. We operate as part of an integrated delivery network that is planned and supervised by County Departments of Mental Health.
We intend not only to meet and exceed existing standards in our field but contribute to establishing new ones. We engage in continuous learning, problem solving and performance improvement. We rely on science as it leads to innovative, evidence-based treatment approaches.
To provide hope, everything about our work must project hope:
the environment in which we work
the way we interact with people
the respect and dignity which we accord others
our emphasis on the strengths of those we serve
our knowledge about advanced treatments and their promise
our caring and dedication to those we serve