New York City Children's Center (NYCCC)
(718) NYC-CKID
(718) 692-2543
WELCOME TO NYCCC
NYCCC cares for children and young adults, ages 5-21. Learn about our facilities and services:
ABOUT
NYCCC is a leader in providing quality behavioral health services that are:
individualized
evidenced-based
outcome driven
resiliency building
All services are of the highest quality, culturally relevant, and incorporate families as partners in the treatment process.
We continuously strive to improve the quality and efficacy of services through an ongoing process of assessment and evaluation.
Mission
Provide comprehensive, individualized mental health treatment to children and adolescents with mental illness in a therapeutic environment.
Values
NYCCC pursues excellence by engaging in activities that promote quality, innovation, and efficiency.
We believe every person has individual worth and deserves the right to be treated with dignity and kindness.
Our services are family- focused and youth-centered.
We provide services in a therapeutic, strength building environment; free from injury, danger, or emotional harm.
We are tolerant and respectful of differences in:
ethnicity,
culture/cultural background,
spiritual beliefs
sexual orientation
ideas and opinions
NYCCC staff members maintain high ideals of ethical conduct and behavior
Locations
Brooklyn Campus
1819 Bergen Street
Brooklyn, NY 11233
Telephone: (718) 613-3100
Queens Campus
74-03 Commonwealth Boulevard
Bellerose, NY 11426
Phone: (718) 264-4500
Bronx Campus
1300 Waters Place
Bronx, NY 10461
Phone: (718) 239-3600
NYCCC-Bronx Campus Community Services
595 Gerard Ave
Bronx, NY 10451
Phone: 929-348-4561
Age Groups & Area Served
The Center serves children between the ages of 5 and 21 in the Greater NYC Region. Exact age varies by program.
Referrals
Thank you for your considering NYCCC. We offer an array of services to meet your youth's needs. For more information and to make referrals please call the Central Access Team at: 718-264-4777.
Inpatient referral to eFax: 718-264-4810 Community referral to eFax: 718-613-3788, Email: nyccc.accessteam@omh.ny.gov
Contact Our Leadership Team
| | |
| --- | --- |
| Executive Director | 718-264-4505 |
| Facility Clinical Director | 718-264-4585 |
| President of the Medical Staff Organization | 929-348-3682 |
| Deputy Director for Facility Administration Services | 718-264-4534 |
| Deputy Director for Quality Management | 718-264-4578 |
| Deputy Director for Operations | 718-264-4712 |
| Chief Nursing Officer | 718-264-4577 |
Employment Opportunities
Learn more about employment at NYCCC
Accreditation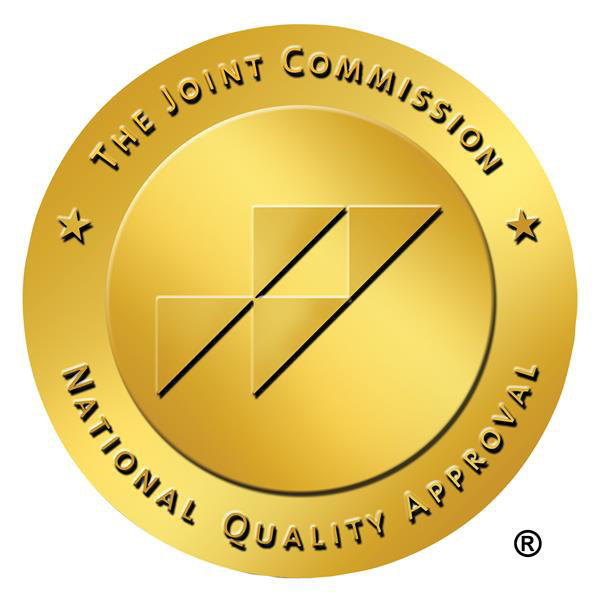 New York City Children's Center is accredited by The Joint Commission
The Joint Commission's standards deal with organization quality, patient safety issues and the
environment in which care is provided. Anyone believing that he or she has pertinent and valid
information about such matters may contact:
Office of Quality & Patient Safety
The Joint Commission
1 Renaissance Boulevard
Oakbrook Terrace, IL 60181
Phone: 800-994-6610
Fax: 630-792-5636
Email: patientsafetyreport@jointcommission.org
SERVICES
Inpatient Treatment
NYCCC delivers comprehensive treatment and services based on individualized assessment. Our inpatient teams provide treatment in a structured, therapeutic environment. Locations: Queens and Bronx Campus.
Community Services
Day Treatment - NYCCC, in collaboration with the NYC Department of Education District 75, provides day treatment at all our Community Services locations. This program offers youth an intensive program that addresses their mental health and education needs. Transportation is provided. Day Treatment operates Monday through Friday 8 am to 3 pm. Locations: Brooklyn Campus, Queens Campus, and Bronx Community Services location.


Intensive Day Treatment (IDT) - IDT is a highly structured, short- term program (30-45 days), serving youngsters who are challenged, in crisis, or temporarily unable to operate in a more traditional academic and/or treatment setting. Locations: Brooklyn Campus, Queens Campus, and Bronx Community Services location.


Behavioral Health Clinic (Ages 5-21) - The clinic provides early assessment of childhood emotional problems and high-quality mental health treatment for youth and their families. Locations: Brooklyn Campus, Queens Campus, and Bronx Community Services location.


Care Coordination (Health Home & non-Health Home, Ages 5-21) - Care managers work in partnership with the child and the family. They use a strength-based model to provide all necessary services, enabling the child to remain in their home and community. Wraparound funds are available as well as 24/7 crisis support. Locations: Brooklyn Campus, Queens Campus, and Bronx Campus.


Mobile Integration Team (MIT) - Helps bridge the youth from inpatient to their next level of care. The MIT team gets to know the youth during their inpatient stay, becoming a familiar support during the transition. Locations: Queens Campus, and Bronx Campus serving all locations and programs.


Community Residence (CR) - The CR serves all New York City and provides a short term (1-21 day), trauma-sensitive, safe, and therapeutic living environment for youth aged 10-17. The goal is to stabilize the crisis and support the family's efforts to maintain the youth at home. Location: Brooklyn Campus


Learning Resource Center – Provides tailored instruction and academic help for struggling youth. Resources include:



drop-in homework support
Standardized Test Prep (Regents, SAT)
pre-GED (General Education Diploma) services
transitional planning
family literacy initiative


Location: Brooklyn Campus


Peer Advocacy Services:
Youth Support Services - Peer staff provide advocacy and resource services. The staff facilitates support and advisory groups.
Parent Support Services - Parent support staff engage families in the treatment process, help families access resources, conduct parenting classes and act as a conduit between families and the agency. Locations: All programs and locations.
EDUCATION/TRAINING PROGRAMS
NYCCC clinical staff have access to clinical experts through ongoing consultations and on-site educational programming
Nursing
NYCCC offers registered nurse psychiatric clinical rotations with affiliated nursing programs.
Psychiatry
Child and Adolescent Psychiatry Training rotations are available for fellows from our affiliate programs at:


Columbia University/New York Presbyterian Hospital
Downstate Medical Center
Long Island Jewish/Northwell
Montefiore/Albert Einstein
Creedmoor Psychiatric Center
Psychology
Social Work
NYCCC is an approved training site for all accredited Schools of Social Work (MSW)
Creative Arts Therapy/Recreation Therapy
NYCCC provides accredited Art Therapy internships to graduate students and new graduates working towards licensure/certification. The goal of the program is to gain practical work experience. Interns are an integral part of the interdisciplinary treatment team providing specialized services in their area of expertise to the youth we serve.
VOLUNTEERING AND DONATIONS
The NYCCC Volunteer programs offer enrichment opportunities to both the volunteer and the recipient. We welcome caring, committed volunteers within our community who would like to help children reach their potential. Our volunteers must be at least 21 years of age.
Donations for the benefit of the children during the holiday season are welcome. For further information on volunteering time or donating material items, please call (718) 264-4506.
Comments or questions about the information on this page can be directed to the New York City Children's Center.