Information for Military Personnel & Their Families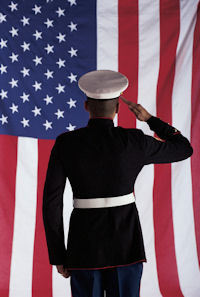 In recognition of the contributions made by the Armed Forces of the United States – – The Army, Navy, Air Force, Marines, Coast Guard, National Guard, and Reserves – – the New York State Office of Mental Health thanks military personnel and their families for their dedicated service.
We are proud to offer outreach, information and referral services, and counseling to support service members, their families, and veterans during deployment, reintegration, and post–deployment periods.
Publications
OMH has published many brochures, toolkits, and items that address issues involving military personnel and veterans such as depression, bipolar, post-traumatic stress disorder.
General Resources
New York State Resources & Services
Resources for Families
U.S. Military Branches of Service
Comments or questions about the information on this page can be directed to the Community Outreach and Public Education Office.