Rochester Psychiatric Center (RPC)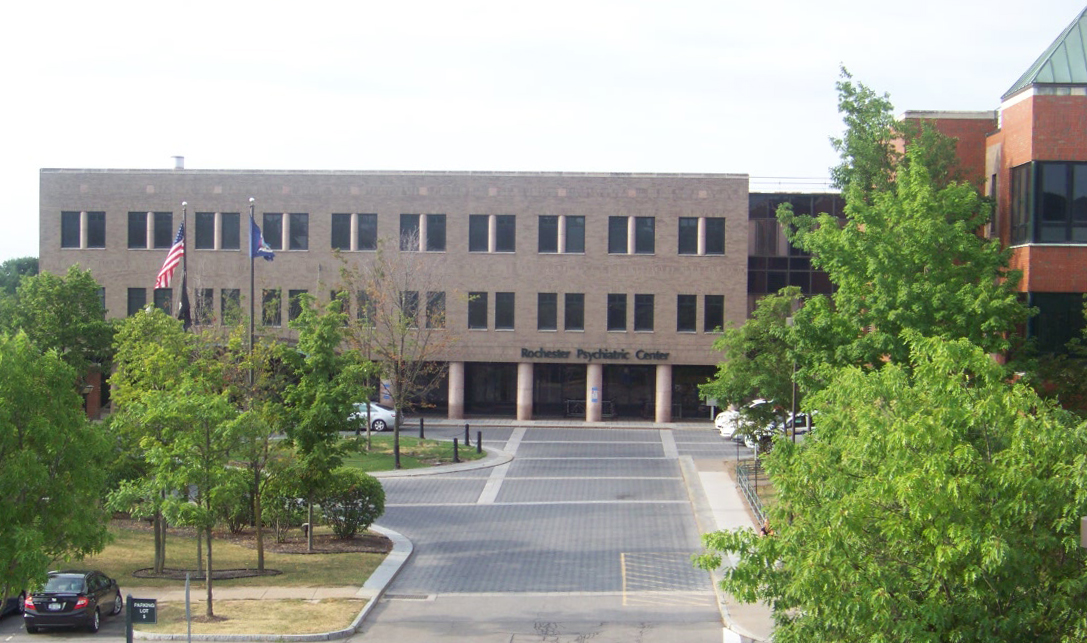 Address:
1111 Elmwood Avenue
Rochester, New York 14620
Driving Directions
Phone: (585) 241-1200
Fax: (585) 241-1424
TTY: (585) 241-1982
E-Mail: Rochester Psychiatric Center
Mission Statement:
RPC partners with people with serious mental health challenges by providing recovery-oriented services in a safe environment.
Core Values:
Recipients of RPC services come first.
Respect recipients of RPC services and their right to make life choices.
Take pride in your work and RPC.
Hope: Believe that recipients of RPC services and staff can make progress.
Strive for excellence.
Directors
Philip Griffin, M.P.A., Executive Director: (585) 241-1593
Christopher Tidd, M.D. Clinical Director: (585) 241-1770
Amy Kheyfits,LCSW-R, Director of Operations: (585) 241-1720
Kendra Recktenwald, LCSW-R, Ph.D, Director for Quality Improvement: (585) 241-1599
Patricha Roberts, MSN, MHA, RN, PMH-BC, NEA-BC, CARN, Chief Nursing Officer: (585) 241-1580
David Pieramico, Director for Facility Administration: (585) 241-1602
About Rochester Psychiatric Center:
Rochester Psychiatric Center provides tailored psychiatric treatment and rehabilitation services that promote recovery. RPC offers:
Inpatient, residential and community supports to adults.
Residential and community support programs to adolescents.
Inpatient programs to forensic patients.
Counties Served:
Monroe
Genesee
Livingston
Orleans
Wayne
Wyoming
Age Groups Served:
Adolescents: (12 to17 years of age)
Adults: (18 years of age and older)
Public Notification Regarding Quality/Safety Concerns
If you have a patient safety concern, contact the Joint Commission.
Visiting Hours
Adult Services Unit (ASU)

Rochester Regional Forensic Unit (RRFU)

Tuesday – Friday

6:00 - 8:00 pm

6:30 – 8:15 pm

Saturdays and Holidays

1:00 – 4:00 pm
6:00 – 8:00 pm

1:00 – 4:00 pm
6:30 - 8:15 pm
If you are unable to visit during the designated times, please work with the treatment team to coordinate an alternative time to visit.
More information for patients, families and friends is available.
Comments or questions about the information on this page can be directed to the Rochester Psychiatric Center Administration.