Administrative Offices, Psychiatric Centers, and Research Facilities
Click on the facility symbol to display details.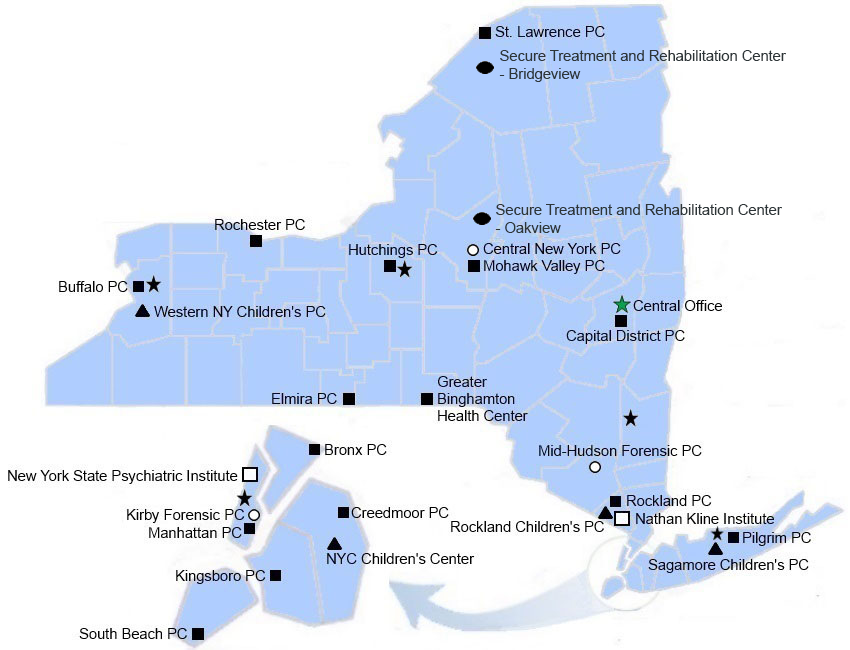 Note: Facility icon locations are approximate. To see a facility's address, click on its icon, and then follow the "Map it" link which will appear in the detail box. Or, use links in the table below to view the facility's web page.
Comments or questions about the information on this page can be directed to the Center for Human Resources Management.